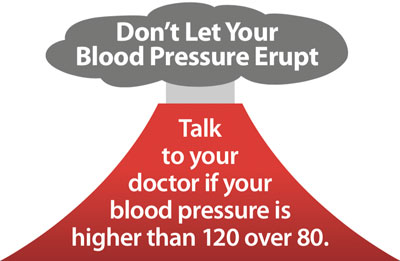 High blood pressure can lead to stroke
High blood pressure causes or contributes to at least 1 in 4 deaths in North Carolina each year.
Work with your doctor.
Find out your blood pressure numbers.
Set your blood pressure goal.
Work with your doctor to set a goal, and learn to check your blood pressure regularly.
Take steps to reach your goal.
Plan a course of action with your doctor that may include physical activity, healthy eating and taking your medications as prescribed.
Don't be satisfied until you reach your goal. You can prevent heart attack or stroke.
Find Out Your Risk
Take Action
Learn proper protocol for taking blood pressure correctly and accurately using an automatic blood pressure device.